August 29th, 2014
APPLE MACBOOK AIR (11-INCH)
Starting at $900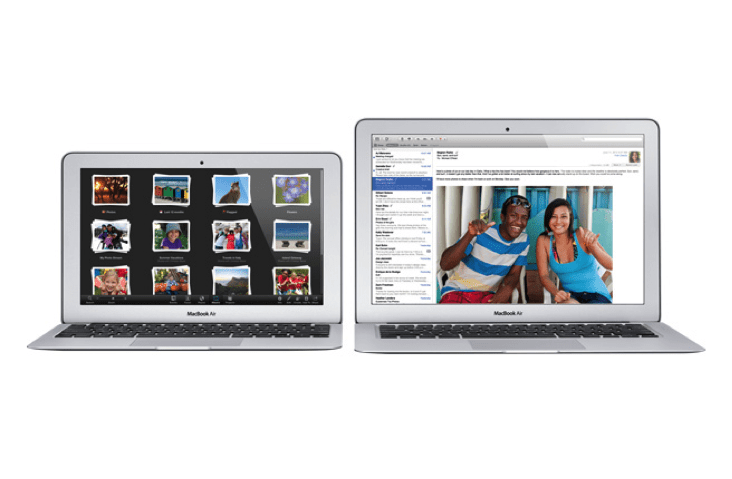 You can get by without a laptop if you plan on spending all of your time at the library, but a notebook can be incredibly convenient and almost necessary.
The Macbook Air's outstanding battery life makes for a tool of academic success and its capabilities are exceptional for gaming
The 
11-inch MacBook Air
 is incredibly thin and weighs just 2.4 pounds, giving you added functionality without extra weight. It's also a great choice for backing up files or photos, with 4 GB of RAM and 128 GB of flash storage.
Most stunningly out of all its features is the laptop's 1366 x 768 pixel retina display—sheer perfection.
$50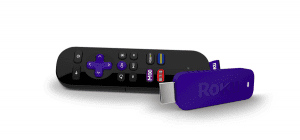 Your dorm might offer a basic cable setup, but when reruns get old, a Wi-Fi connection and the
Roku Streaming Stick
can help you tap into some streaming goodness from Netflix, Hulu, your parents' HBO GO account, and over a thousand other channels that Roku offers.
Compared to Google Chromecast, the Roku has more streaming options.
TP-LINK TL-WR710N WIRELESS MINI POCKET ROUTER
$30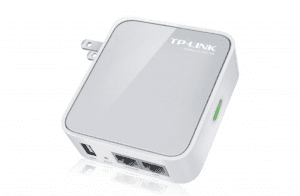 If you travel with your laptop or live in a dorm room, you will probably run into issues connecting to WiFi.
When trying to connect to fast public Internet on campus, the hardwired Ethernet option is typically much more reliable.
With this wireless router you can create your own WiFi network by tapping into the cable attached to your dorm room wall! This 
TP-Link model
 is roughly the size of your laptop's power adapter and is one of the more affordable gadgets on our list. There is even a built-in USB port for plugging in external storage devices or charging!
FITBIT FLEX ACTIVITY WRISTBAND
$100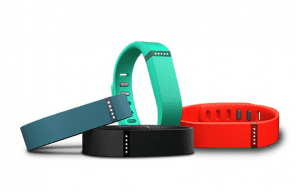 If you're traveling or exploring a new campus with friends, chances are you're consuming and burning a lot of calories in the process. The 
Fitbit Flex
 can track the meals you consume, the distance you've walked, chart calories burned each day, and give you an idea of how much exercise you're getting on the go. Keep it on at night as you sleep so it keeps an eye on you overnight, tracking the number of hours you sleep and how many times you've woken up. Set an alarm and the Fitbit will vibrate when it is time to wake up!
$100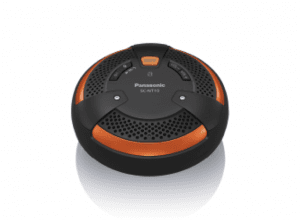 The Panasonic
SC-NT10
is a portable Bluetooth speaker equipped with customizations like a splash-proof, dust-proof, shock-proof, and freeze-proof build, and speakerphone capabilities. For the price, the device performs far better than you'd expect, with clear and loud audio.
THE NORTH FACE SURGE II CHARGED BACKPACK
$229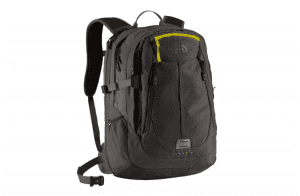 With all of these new gadgets that you've just bought, you're going to need a bag to haul it all around in!
The North Face Surge II Charged backpack
 includes an integrated battery pack with a USB port, providing enough power to charge your
USB-powered gadgets up to three times before running out of juice.
Never again will you have to worry about your phone or tablet running out of battery during class.
There's also room for a 17-inch laptop, books, e-readers, and anything else you may need for your day.
KENSINGTON COMBOSAVER PORTABLE NOTEBOOK LOCK
$14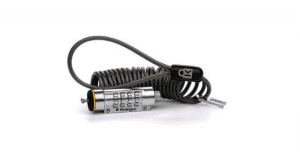 Although we'd all like to believe that it isn't true,
a large amount of theft occurs on college campuses.  Prevent yourself from being a victim by securing your expensive gear with a cable lock. This notebook lock secures your device to a table or chair, leaving you at ease when you have to step away from your work area at the library or coffee shop.