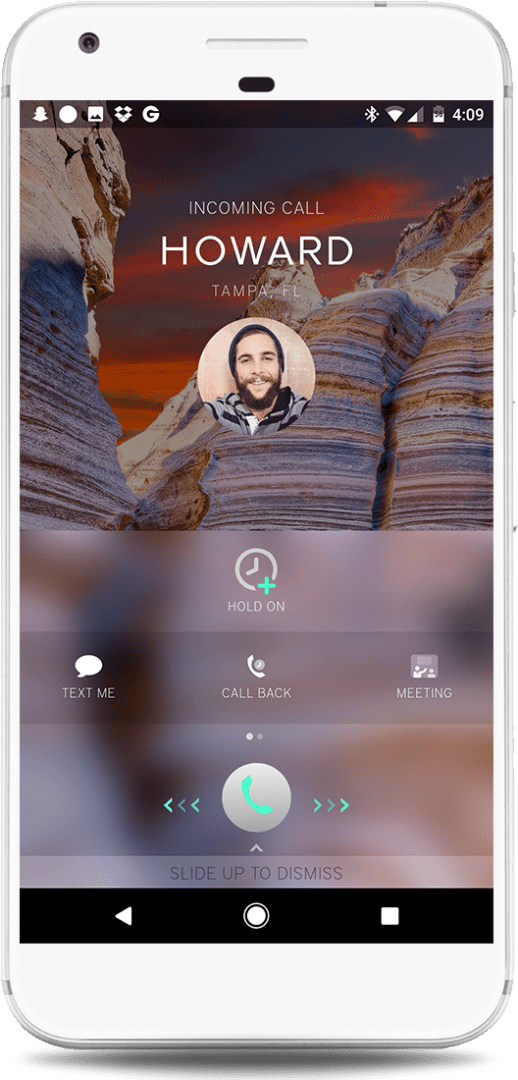 It's time you had more options than answer & decline
Meet your Smart Call Assistant:
Technology that manages your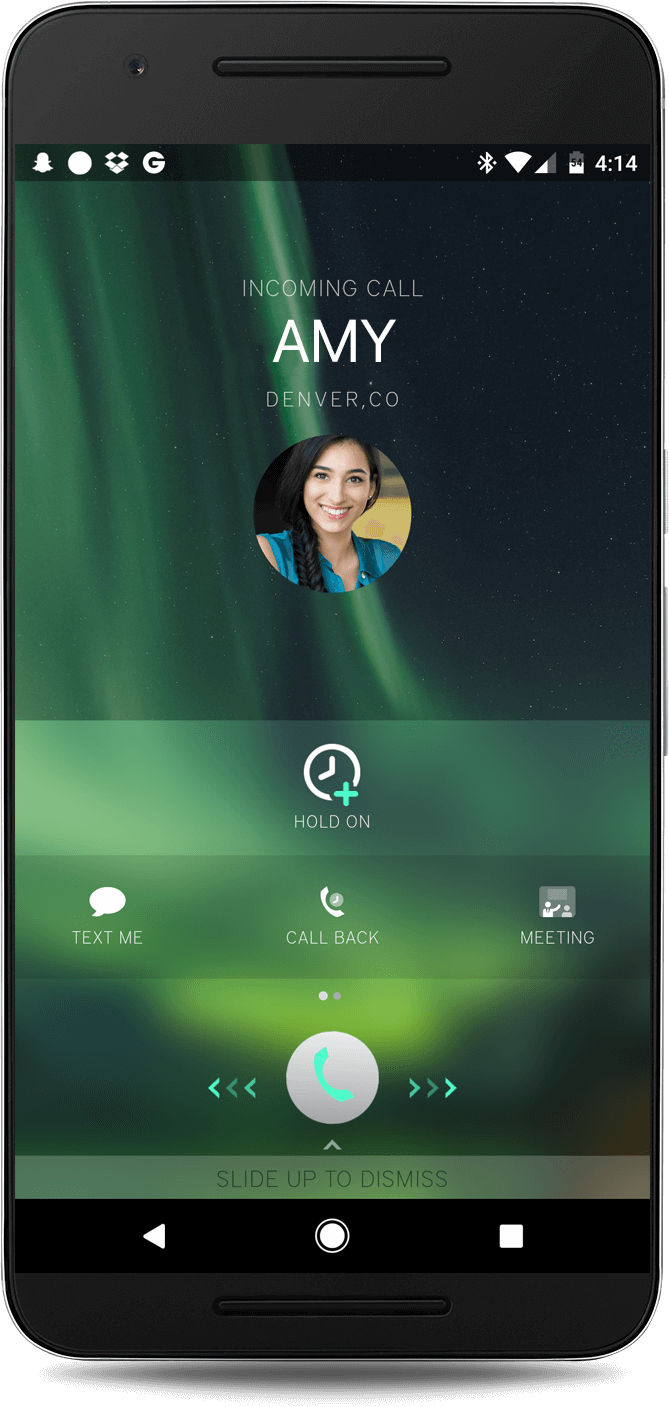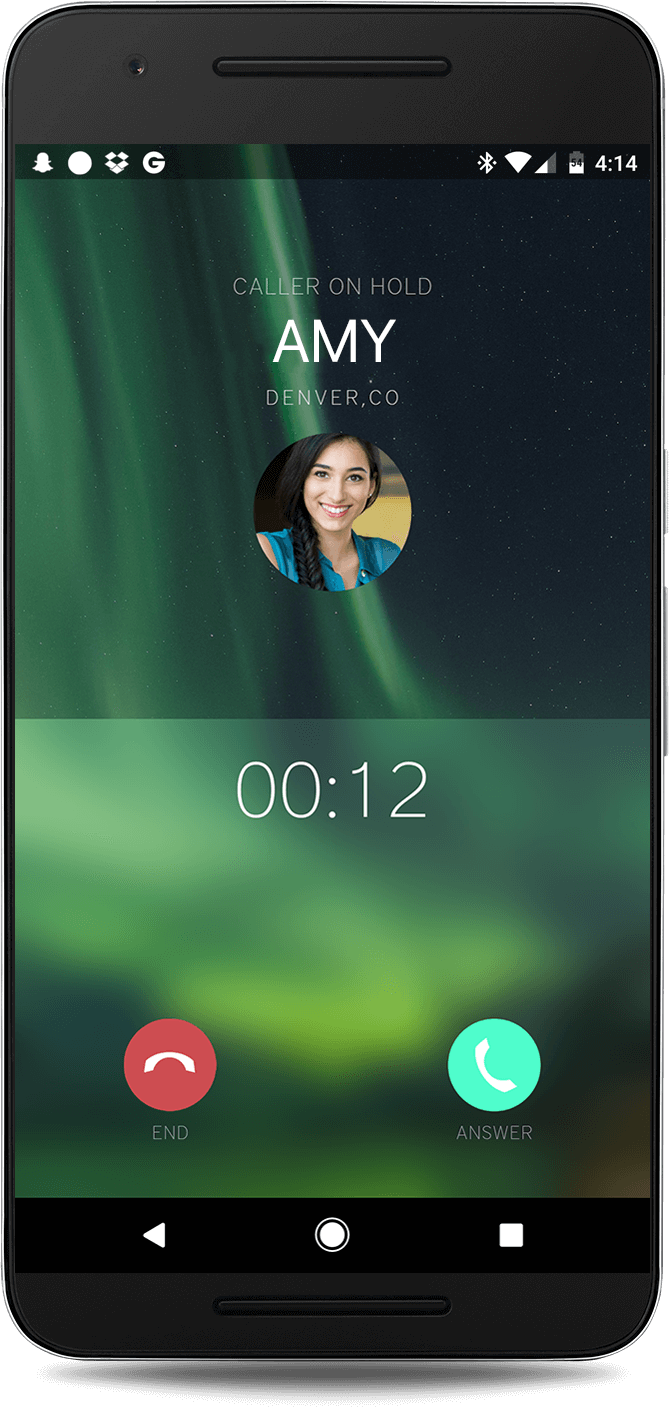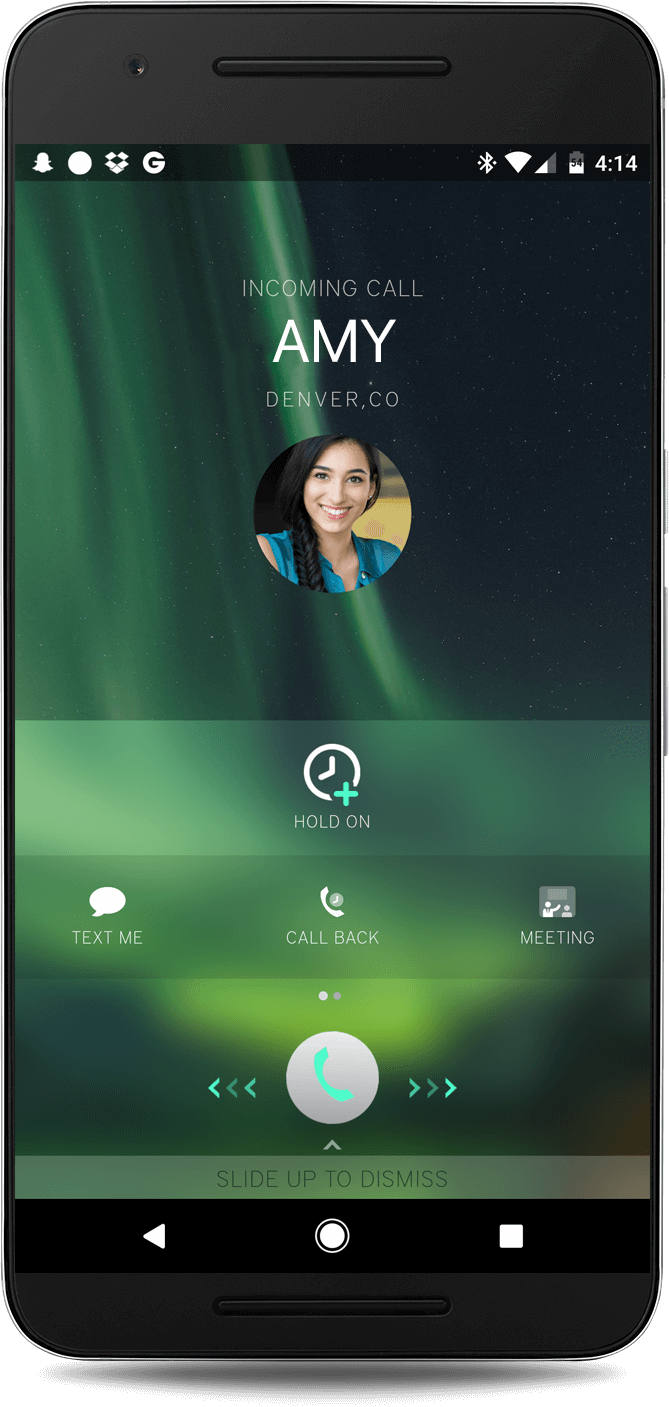 The Hold On button gives you the few precious seconds (or minutes) you need to get ready for your incoming call.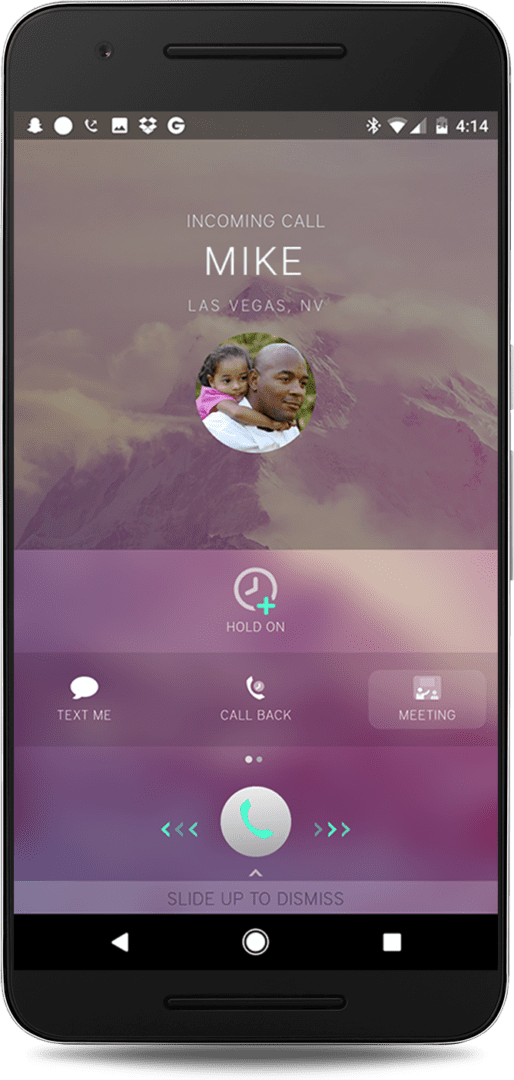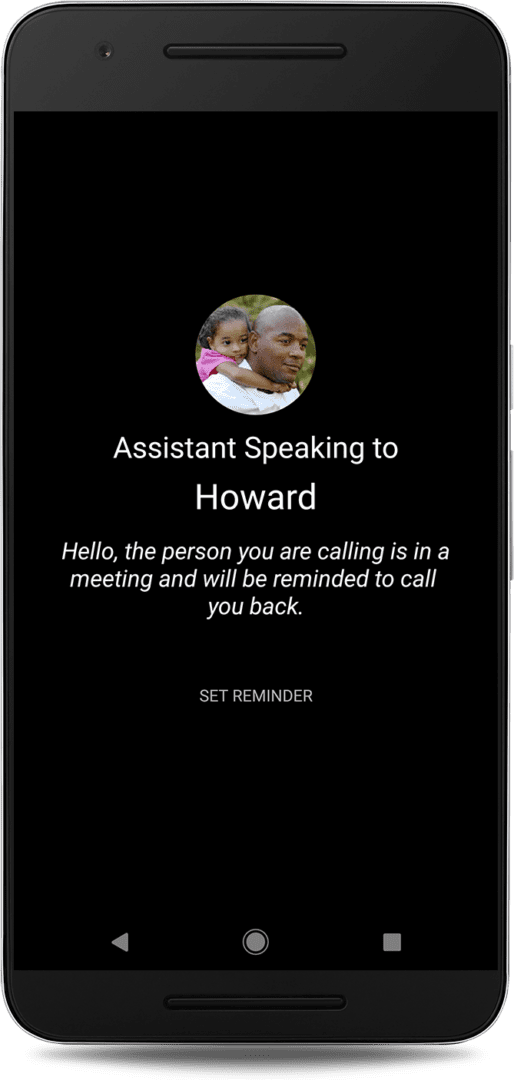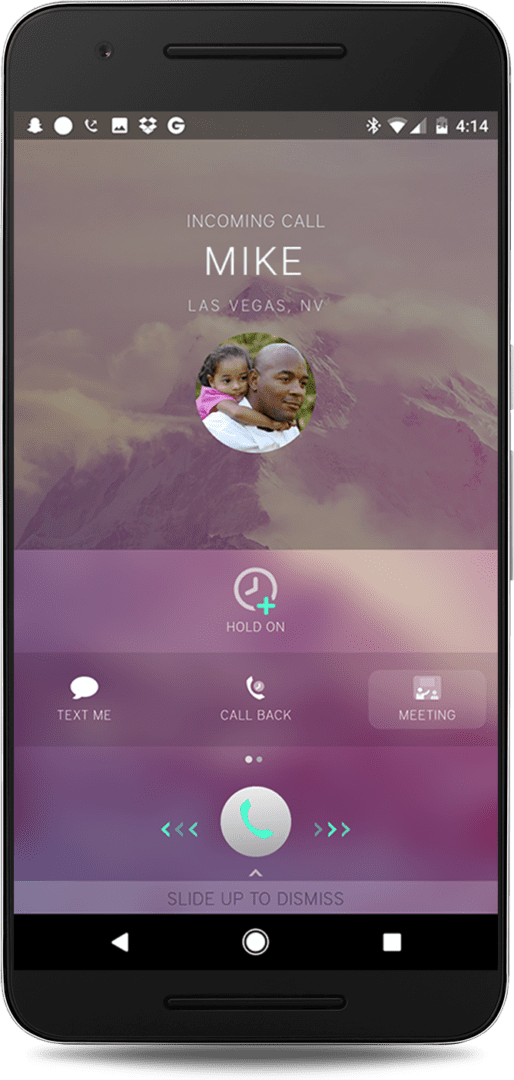 Have your assistant take the call
Chik fila survey for users on www.mycfavisit.com for free meal & rewards
Tap a status to politely tell callers why you can't answer.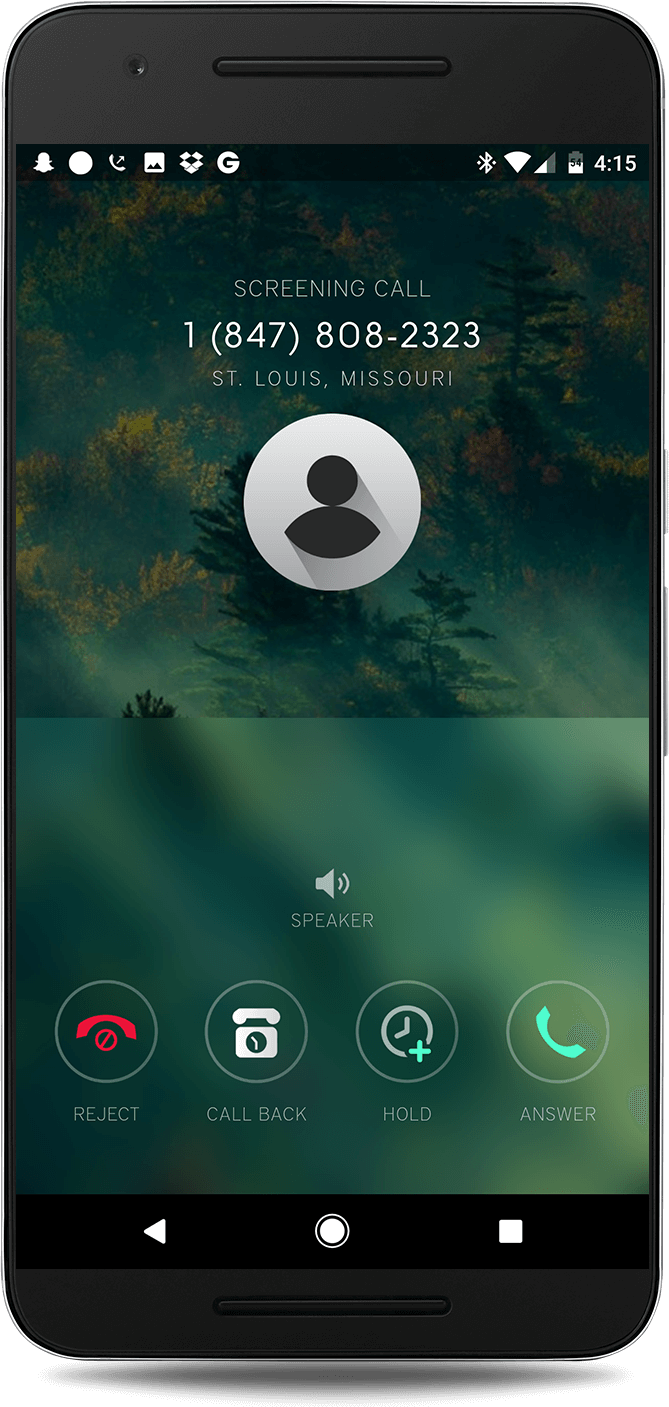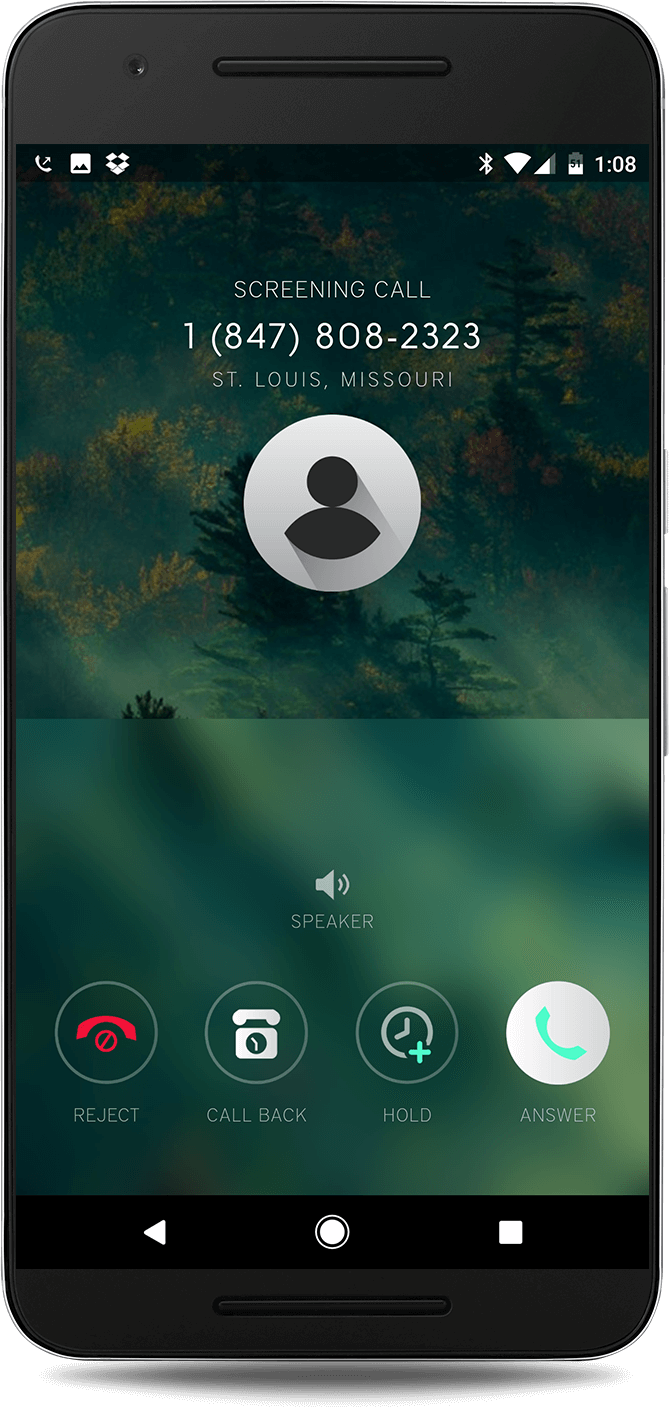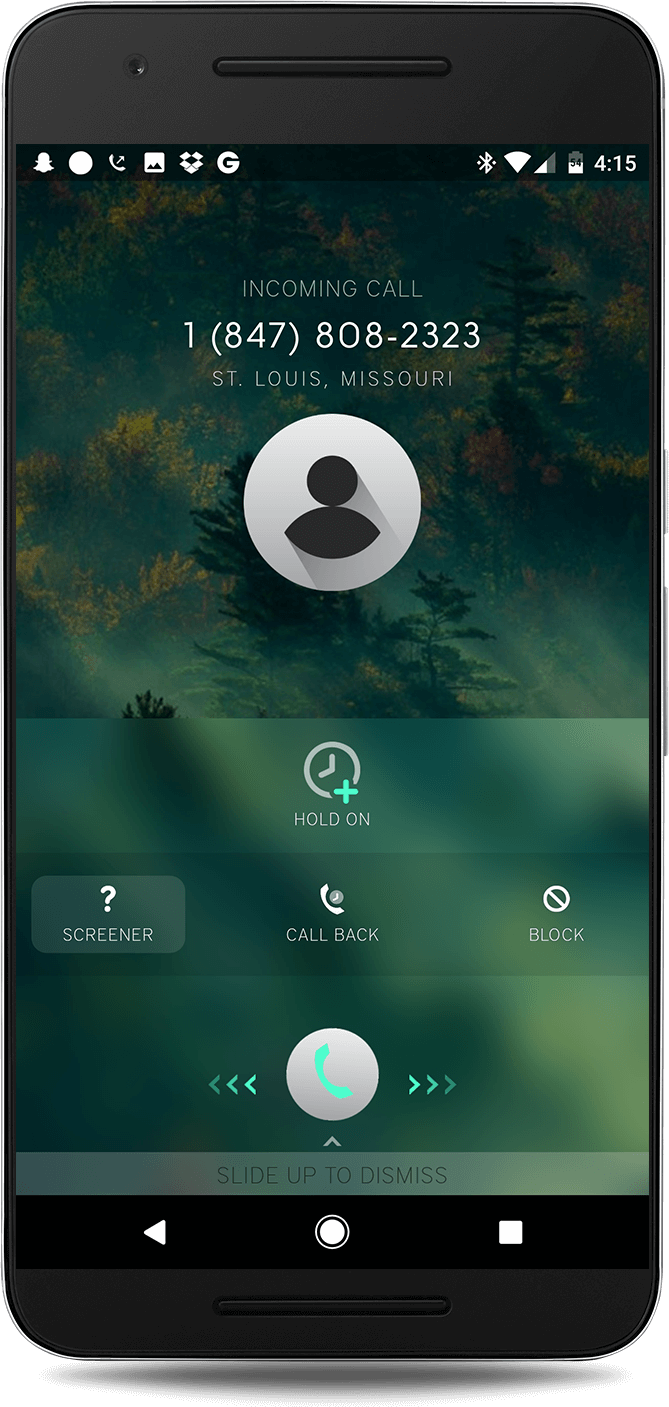 Always know who's calling
Don't recognize the caller? Call Screener will find out who's calling and why… without you having to answer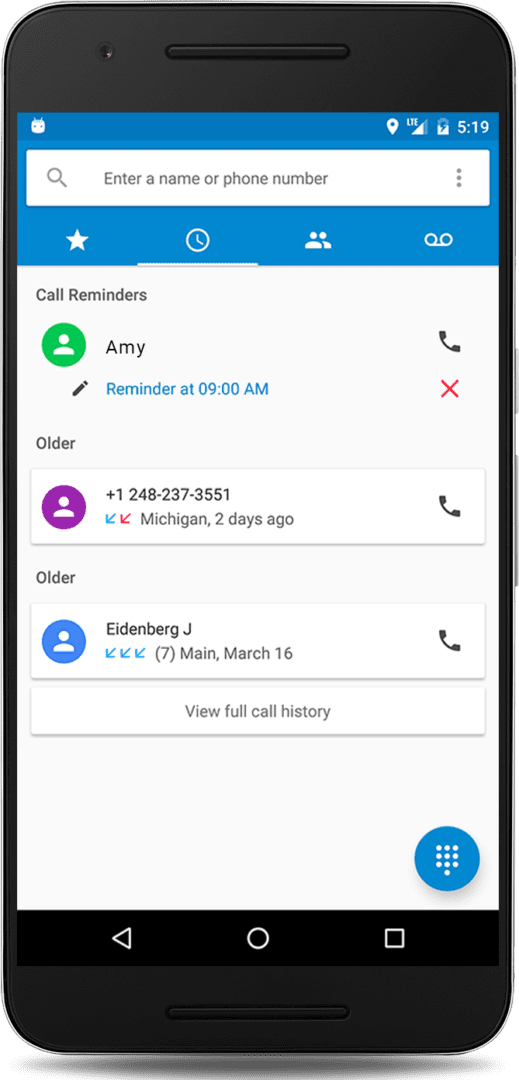 Remember to call Amy back
Your call reminders can be managed in the call log.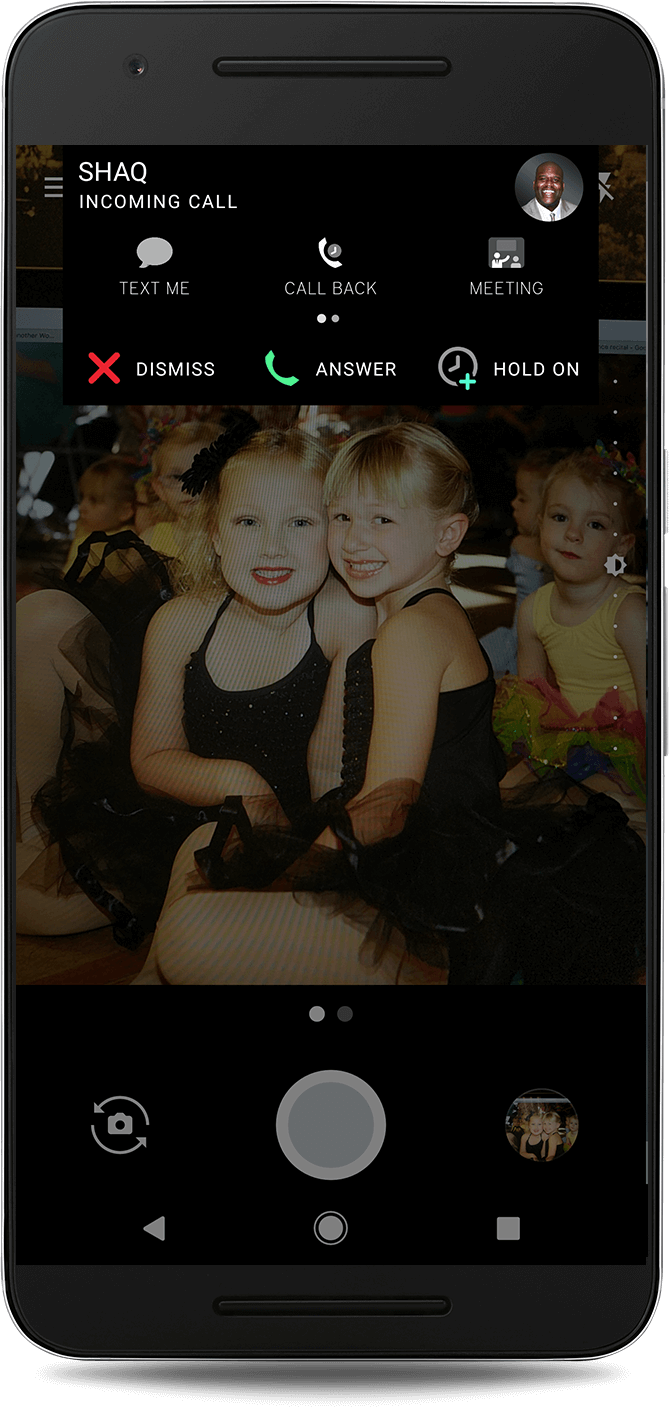 Don't ruin a Kodak moment
With the dropdown incoming call screen, put your caller on hold and finish taking the photo or video.
Smart Call Assistant goes everywhere you go